Hellfest 2024 Tickets With Official Travel Packages
Hellfest 2024 Tickets can be purchased from Official Travel Partner Argon Events as part of one of their travel and/or accommodation Packages. Argon Events have been the UK's official travel partner since its inception and previously when it was known as Furyfest.
Hellfest 2024 Tickets will be on sale soon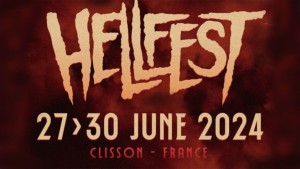 So thinking of purchasing Hellfest 2024 tickets?, then why not let Argon Events take away the stress of wondering how to get there. Let us organise the whole trip for you when you buy your Hellfest 2024 tickets as part of travel packages featuring coach or Eurostar with camping or hotel.
As usual we have a most comprehensive schedule of more than 70 UK departure points including as below.
 Barnsley, Bournemouth, Brighton, Bristol, Cardiff, Carlisle, Coventry, Derby, Dover, Dumfries, Exeter, Glasgow, Heathrow, Knutsford, Lancaster, Leeds, Leicester, Liverpool, London, Luton, Maidstone, Manchester, Milton Keynes, Newcastle, Northampton, Nottingham, Plymouth, Portsmouth, Preston, Sandbach, Sheffield, Southampton, St Helens, Stoke, Wakefield, Watford, Wigan, Wolverhampton and more

For guidance on approximate departure times check out our Hellfest departure points link.
Hellfest 2024 Tickets may be purchased as part of coach travel packages with either camping or hotel accommodation from more than 70 UK departure towns.
For those unable to sit on a coach for more than 5 minutes and would like to make their own travel arrangements to France, an hotel and ticket package with daily festival transfers may be preferable.
Hellfest 2024 Tickets
To check out all the available packages go to the Argon Events website.